The Bluebeards Revenge Pre-Shave Oil 125ml
---
The Bluebeards Revenge Pre-Shave Oil 125ml
£11.99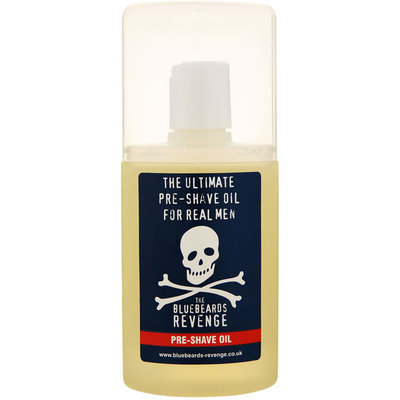 Real men get oily first!! 125ml of premium quality pre-shave oil. Apply before you lather up with shaving cream for the most luxurious and closest of shaves. A little goes an awful long way.
Please note the ingredients below, if you are sensitive to any of them, best leave alone, eh?

Ingredients: Ricinius communis seed oil, olea europaea fruit oil, benzyl benzoate, coumarin, hydroxyisohexyl, 3-cyclohexene, carboxaldehyde, limonene, linalool.